This setting is obsolete in version 3.5.0
Version 2.9.0-

We chose the conversion format and made it possible to hide unnecessary formats.
Please tap "Select conversion format" on the setting screen.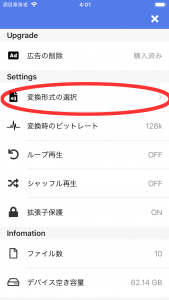 AAC / MP3 / WAV is enabled by default.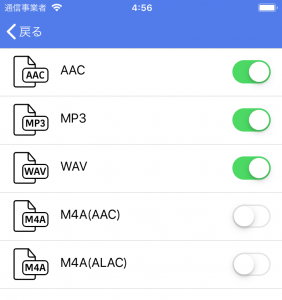 Turn off unnecessary formats / Turn on required formats
Please note that M4A (AAC) / M4A (ALAC) added in 2.9.0 is initially off.